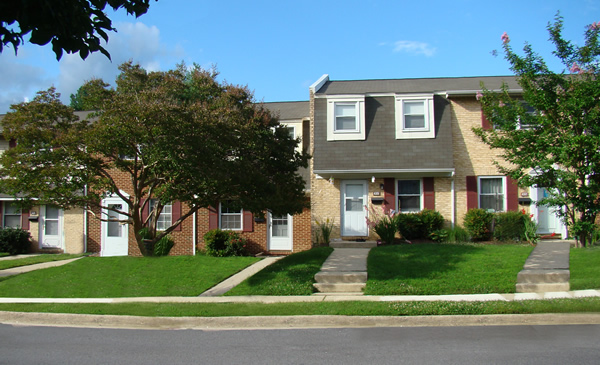 Hilltop Village Condominium is a community of primarily townhouse-style homes in Annapolis, Maryland. We have a great community and an active condominium association. Our 142 units are surrounded by mature trees and grassy common areas. The community has its own pool and playground.
The Hilltop Village community is located within the Annapolis city limits and is a convenient short drive to historic Annapolis, the Naval Academy, Quiet Waters Park and Routes 50 & 97.
Frequently Asked Questions about the community
Condominium Fees– Monthly fees are a shared expense that cover the maintenance of the property.
Covenants and Restrictions and rules that govern the Association
Board of Directors
The Hilltop Village Association has an elected Board of Directors, as well as its own committees. Information about reaching the Board of Directors about Association policies.
Association Management
Contact our property manager for questions about day-to-day operations at (443) 548-0191, ext.104(Toll-Free) or by e-mail
Exterior Alterations & Application
Changes to the exterior of windows, doors, fences and decks may only be made with permission of the Board Architectural Committee by submitting an architectural request.
Community Pool Application
Community Pool Rules
Pool application for community members, schedule and hours of operation, pool rules and regulations
2018-0110